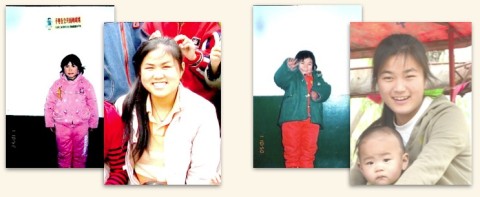 ABOVE LEFT: Gail Yang Er Ge who was in the first group of children to come to the Home of Hope which opened February 19, 2000.
ABOVE RIGHT: Jenny Yang Jin Feng, the very first child we found in our first child search. What a joyful child she has been as she has grown up.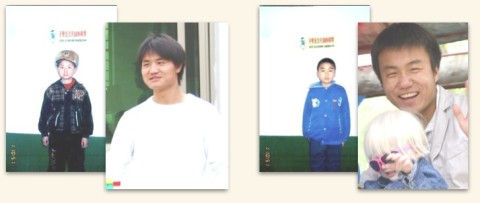 ABOVE LEFT: Jim Yang Jin Duo, also from the first group of children that came into the Home of Hope in February, 2000.
ABOVE RIGHT: Seth Yang Xiao Ke, another one that came in February of 2000. He always had that radiant smile!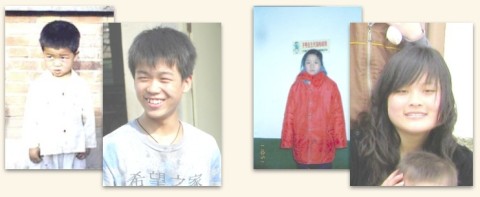 ABOVE LEFT: Luke Chai Zhi Tao came in the second group in 2000. His was probably one of the most tragic stories of all the children although it's always tragic when any child loses his parents.
ABOVE RIGHT: Logan Zhang Xin Zhuan came in the first group of twelve in 2000. She has been a joy to have.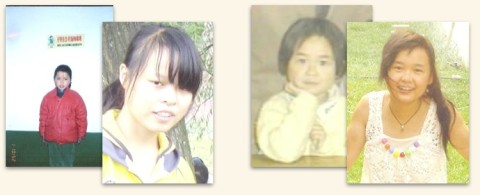 ABOVE LEFT: Heidi Zhang Hai Ting also came in with the first group as we opened the Home of Hope.
ABOVE RIGHT: Lilly Zhang Lin Qing came in with the first group although two days later than the others because she had a cold and couldn't make the grand opening.
The pictures below are actual snapshots of the days before our grand opening in 2000 as we trekked through the GongYi mountains looking for orphaned children. Many were living in caves or houses abandoned due to disrepair.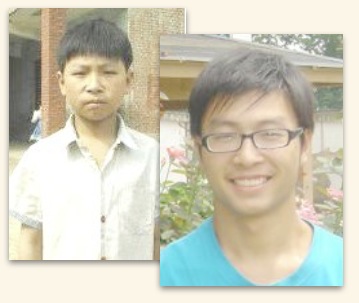 This past week, Nathan was invited as the guest speaker at the Chinese Businessmen Charity Academy's 8th annual meeting. Nathan still uses a translator at important meetings.
Sam Zhang Sui Qiang, who also came to the Home of Hope in 2000 is representative of just one of the many successes we have been fortunate enough to observe.
When Sam came to the Home of Hope he was a very, very angry little boy. Life had not been good to him.. Today he is in business for himself, very happy and extremely successful! We love these "Rest of the Story" stories of our children.
Initially, Nathan wasn't sure who he could find to translate for him but as it worked out Sam (who is in business in ShenZhen – Southern China) came back to check on a new house he is building and Sam was available to do the translation work! As always, he did a great job!
Again, we wish to express our deepest and heart felt appreciation for all you do for the Home of Hope and the children of China!
If you are new to the Home of Hope website and would like to speak into the lives of these awesome children, you can donate to our activities in China by going to our donation page.
Blessings!
Posted: January 22nd, 2015 under Uncategorized.
Comments: none