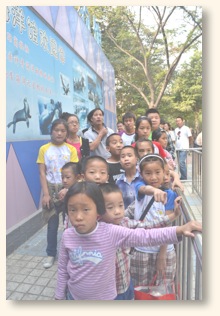 We really felt that our last "cook out" would be our final outside activity for the year due to the onset of winter.
However, we were wrong. We have had some great "Indian Summer" days and we are still out working on the yard now into November. Quite amazing weather, to say the least.
So the other day, the older Home of Hope children came and asked if they could take the younger children to the zoo in ZhengZhou. The weather was so nice and there was no reason for their not being able to take the trip. So off to the zoo they went with a whole bunch of little ones just extremely excited! So much they didn't want breakfast.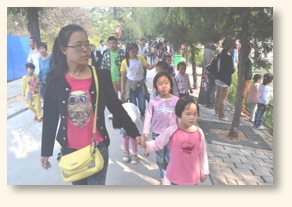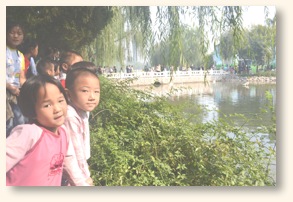 They made a whole day of it and I don't think there was a single animal in that place the children didn't see!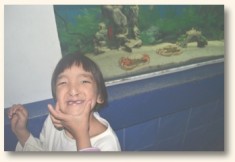 When they returned they talked about the animals.. and the fish.. and the birds.. and the snakes…. It was cute to observe how different things impressed different children. I think they were all amazed at the large bird…. (the ostrich) and I suppose that is only normal.
Also the monkeys always get a lot of attention… and generated excited little stories from the kids after they got home.
MORE SNAPSHOTS…..
Above left is Beau, in the center is Morris and on the right is Abby Joy and Aaron.
To the left is Caleb explaining something to his younger brothers and sisters….
…and to the right (below), Rose just looks beat and worn out!
(right corner) while Morris is making a head dress or something out of the vines of the plant he is standing beside.
Like we said, the monkeys seemed to garner the most attention but all in all the children just plain enjoyed the day!
We show you these special trips and activities so you know that when you support the Home of Hope, we do our very best to use your gifts to give the children a complete, rounded and full life… Not just a place for them to have room and board.
From trips like this one to the Zoo, to regular outings during the warmer seasons to special indoor activities during the winter and colder months…. all of this is made possible by the generosity and caring hearts of you who support the work here and make all of this happen.
We have said it before and will say it again many times in the future but Thank You so much for being part of the work here as together we bring hope, happiness and love to these less fortunate children of China!
Posted: November 1st, 2013 under Uncategorized.
Comments: none