About Us
What We Do
The Home of Hope Orphanages – China, founded in 2000 under the umbrella of our parent organization, Next Towns Foundation, Inc. (USA – also founded by Nathan Bell) is one of a very few foreign-run orphanages in China. Through a remarkable series of events (you can read all about how it happened in the story archives) we have been given the opportunity to love and care for the homeless children in three locations now… GongYi, XuZhou and our newest location in PingYu.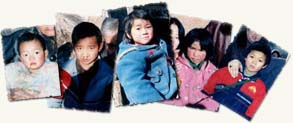 The need is great. Since January 2000 we have identified hundreds of orphans, and we know there are many, many more. These little guys and girls come from all kinds of backgrounds and have experienced terrible tragedies and hardships in their short lives. Without our intervention they have little hope of a future. Their choices are very limited if they even make it to adulthood at all.

Our desire is to nurtue these children in an environment that will give them the opportunity to become upstanding, productive citizens with a knowledge of right and wrong and with good character. Without our help many of these kids would never even reach adulthood; those who did manage to survive would be destined to pick and shovel coal out of the mountains or scavenge for things to sell or eat. It is thrilling to offer them a better life, and to teach them about joy and happiness and eternity.
Facilities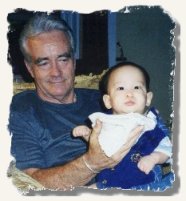 In 2002, we moved into our own new facility on the outskirts of Gongyi in a village called Li Gou. The children enjoy a large play area with a combination Tennis, Basketball and Volley Ball court. There is an expansive grassy area with plenty of trees, plants and flowers. The living quarters are in one large building with the girls on the second floor and the boys on the first floor. This building also houses two large class rooms / study halls, a computer lab, the Home of Hope offices, laundry room, staff living quarters and guest rooms for visitors. There is a seperate building which houses the kitchen, dining room, indoor play room with Ping Pong and other recreational facilities, another class room / study hall, a store room for clothing and other necessities and a security room where our on site security guard lives.
Our second Home of Hope facility is located in XuZhou and we are continuing to grow in that location as well and presently we have more than twenty-five children there.
Our third Home of Hope facility is located in PingYu and officially opened in 2010. The 'first to arrive' children had their physical exams and moved in February 22, 2010 – two days before our grand opening.
The Future
We have been contacted by the government officials of KaiFeng China who have asked us to consider starting Home of Hope number four in their area. We currently plan to start negotiations with them once the PingYu facility is up and running. The need is great.
What does it cost?
In our current locations, the monthly cost of support for each child is approximately $116.00 US. This covers the following:
House Rent/Mortgage
Utilities
Children's Entertainment
Food
Child Allowances
Medical Care
Education Costs
Clothes
Personal Items (ie. toothbrushes, toothpaste etc.)

There are other needs that we know will develop on a continual basis; ie. maintenance costs, toys, recreational expenses, and lots more. There will also be special projects that will incur costs on a one-time or occasional basis. For instance, because of our past relationship with SIAS University of Business and Management in Xinzheng (we taught English there for two years), we are able to arrange for some of our more advanced, third year students to come and teach English, Formal Chinese and Math to the children on weekends. During the summer months we have several of the university students living here full-time and teaching the children.
Your Help Is Welcome and Needed!
We don't want to make a big issue of asking for money on this website, but if you feel you would like to help us with a one-time donation, monthly sponsorship of a child, special project etc., please contact us.