Our Current Needs
WE NEED YOUR HELP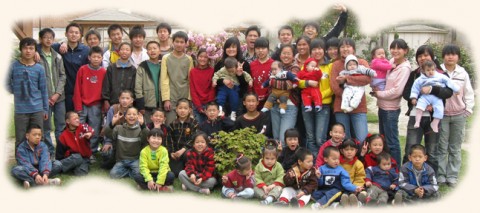 Due to the negative downturn in exchange rates from foreign currency to Chinese Yuan (RMB) and also due to the economic situations in the countries where most of the Home of Hope support comes from, we are finding it more difficult to meet our monthly obligations to keep the Home of Hope orphanages operating as before. Even so we are continuing to work on the opening of HOH #3 by the end of this year to meet a tremendous need.
As an example, in the past, $100.00 US Dollars would convert to over 820.00 Yuan (RMB). We now can only covert to about 660.00 Yuan (RMB) per $100.00 US Dollars. That is a loss of almost 20% just in the conversion rates.
Also, inflation has hit China hard. Day to day costs for food, clothing, utilities, medicines and education have increased substantially both impacting our direct costs as well as wage demands by our employees. At the same time our monthly support has decreased due to the economical downturns in most countries.
We need as many people of those who are able and willing, to help financially, so we can continue to serve these needy and so deserving children. It's not just the LARGE DONATIONS that help ( and they do help… but they come far and few between) but also the SMALLER CONTRIBUTIONS FROM MANY make it possible for us to continue. We rarely make this type of appeal on our website but felt this was necessary at this time.
The following is a list of our current needs at the Home of Hope facilities in China. We try not to saturate our web site with needs and requests for financial help but over time we have learned that many of our viewers and supporters like to afford financial help on occasion so we feel it necessary to present our needs. On this page we will be listing the needs of both the Gongyi Home of Hope and also the XuZhou Home of Hope and will keep it updated as the situations change and/or the needs are met! When we open Home of Hope Number Three and subsequent locations we will add them and their needs to this page.
The Home of Hope Orphanages – China operate without any governmental assistance what so ever. Nor has the organization ever received any funding from the general Chinese society. Our sole means of operational support is individual donations from Western countries. We appreciate those who are willing to sacrifice each month to keep the "Hope Burning" for these lovely children!
Thank You for caring!
---
Gongyi Home of Hope #1 – Gongyi, China
We need approximately thirty Chiffarobes for our children's rooms. For those of you who do not know what that is, " … a Chiffarobe is Similiar to an armoir but smaller. It is a free standing wardrobe which usually has a full length door. Behind the door there's a rod to hang one's clothes, and several drawers on the opposite side of the door. Chiffarobes were used in the days before homes had closets." Our children currently use metal locker type things to keep their clothes, study materials and personal items in and due to their age and quality (we bought them in 2000) they are deteriorating almost to the point of being unusable. We are targeting one Chiffarobe per two children. Price: $93.00 each. Total need: $2,800.00 (Donate Now)
Monthly support for nineteen children at $108.00 per month. If a person should wish to help financially but cannot manage the full amount, any amount will go along way to supporting a child. (Donate Now)
We are in dire need of a new van which is used for taking the children back and forth to school and to do our daily buying. Our existing van is on it's fourth engine and is going on seven years old. During the day between shuttling children back and forth to classes, doctors and dentists as well as the various trips for buying food and maintenance items, the van is going just about all day long. Our driver works twelve hours a day and he drives the van.

A new JinBei Van will run us about $19,500.00 US so anything you can do to help is greatly appreciated! (Donate Now)
---
Xuzhou Home of Hope #2 – Xuzhou, China
Monthly support for twelve of our children at $108.00 per month. (Donate Now)
A new van to transport our children. Current price for a new van is $19,500.00 (Donate Now)
We are ready to complete our play ground and exercise yard and we are looking at a cost of $15,000.00 for that project. (Donate Now)
To make a donation, please click here to be taken to our secure donation page
… Also please indicate with your donation which project and location you wish the funds to be used for.
From all of us at the Home of Hope Orphanages
We Thank You!
---