Vision – Mission Statement
Our Vision
The Home of Hope Vision is to find and recover as many children as we can who are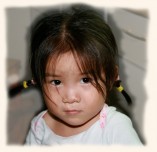 in stress without parents or any means of support and provide them with a loving home, required medical attention and perpetual care up to and even through the college years until they are able to become independent and self sustaining individuals who can be part of the Chinese society and contribute to the world around them.
In our fulfilled vision we see:
Babies abandoned at birth with ZERO hope for a "tomorrow", recovered and being raised in a family setting with love and care in abundance.
Children who have lost their parents through accident or other tragedy and with seemingly no hope for the future finding a second chance for a normal life, full education, health care and the same chances any child has in life.
Changing the lives of those children handicapped by 'treatable' physical maladies that are not being treated simply due to their not having parents, family or funding to complete their required medical needs treatment.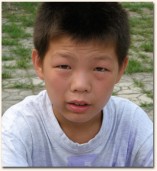 Our Mission
The Home of Hope Mission or in other terms, the methods used to accomplish our vision is to network with people across the globe to fund and support the Home of Hope activities in finding and nurturing orphaned and abandoned children who otherwise would have no hope or future and can most easily be explained in the first person… as if you, our reader, are asking the question:
WHY ME?
The Home of Hope is a Non Profit organization with no "major" source of income.  We do not receive nor do we solicit assistant from major non-profit entities.  Rather we ask individual people to network with us and become part of our mission.  We ask you to take up our vision with us and become personally involved in the lives of the children.  In doing so you become directly involved in the health, welfare, continual growth and nurturing of the child.  Without individual support and involvement from you and others like you, so many of the children who's lives have been impacted and changed by the Home of Hope would still be out there somewhere, lost, with no hope for their future.
WHY NOW?
The Home of Hope commitment to children in need is one of long duration.  Each day we are faced with decisions regarding the acceptance of new children.  Many of them are 100% healthy.  Others need immediate medical treatment, often not available in the rural areas we work in requiring the child's being taken to one of the major Chinese cities like Beijing or Shanghai.  In each case we find the limitation on our ability to help comes from a lack of secured funding to cover the added costs of new children.  There is no better time than "NOW" to become personally involved in the life of a needy child to bring hope and happiness where there was none.
WHAT FOR?
First of all, all "non Chinese" administrators and care givers at the Home of Hope are self supported.  This means that all donated funds for the children or special projects goes to it's designated purpose on a 100% basis.  Your donation will be used to cover all of the expenses involved in the child's life and well being whether it be for food or medicine… education costs or needed surgery… playground equipment or utility costs… clothing or special activities for the children as well as basic salaries for the Chinese care givers who work for the Home of Hope.
By your being involved you will be part of the progressive growth of a child who "Was in need, now Loved indeed!" As an example the following two pictures offer a clear representation what will happen with your involvement. This little guy, Moses Xiong En" (left – 2000 and right – 2009) was found abandoned on the street late one night in 2000. He was cold, naked and dirty with a major cleft lip/cleft palate condition. His destiny without the Home of Hope could only be assumed. At best it wasn't good. Now he is a vivacious and exceptionally smart little guy who speaks and writes both Chinese and English. His story is a common one and his future is full of Hope and Life because someone cared enough be be involved.