HOH Alumni
It is always a full blown conflict in emotions for us but it is inevitable that our children do grow up and go out into the world to make their own way leaving footprints across the seams of our heart and the fondest pictures, front stage, in the recess of our memories!
Of course in our mind, they are always part of the Home of Hope and over time we have come to realize that they all feel the same way… the Home of Hope is their home!
This message came through just a short time ago when we had a small blizzard come through Gongyi with a mixture of snow and ice making travel almost impossible.
One of the previous Home of Hope children who has now gone out on his own, just happened to be trying to get back to where he now lives but found it impossible to do so. Without thinking about going to a hotel or to some friend's house… without hesitation he "Came Home". That made us feel so good and of course, that is the way it should be.
The Home of Hope Charter is clear on the procedures for a child who comes of age. The Home of Hope will continue to care for and be responsible for all aspects of the child's life and well being until such time as he/she reaches eighteen years of age or completes his/her education through High School, whichever comes later.
If a child wishes to continue into higher education and his/her grades and college entrance exam justify it, we will continue his/her care until such time as four years of college are completed.
The following children are now considered alumni of the Home of Hope.
---
Henry He Long Qiang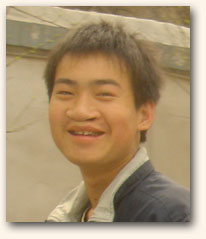 Henry (above left) just one day after coming to the Home of Hope and two days before his greatly needed surgery back in 2000. (You can read about that in our archives section)
Henry (above right) a short time before going out into the Chinese society to make it on his own. Henry did not do too well in school due to his never attending school prior to coming to the Home of Hope, so he did not wish to continue his studies once he was past the compulsory education years, rather electing to go ahead and get a job.
Henry is working as a plumber. He comes to many of the Home of Hope social functions as well as coming for frequent visits when he has time. He is always cheerful and happy to be 'home' and of course, we are always glad to see him.
---
Jerry Ding Shao Shuai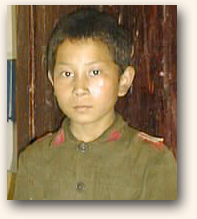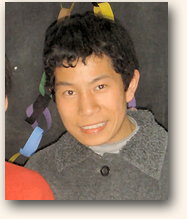 Jerry, like most of the older boys that we brought into the Home of Hope in 2000, was in the eight to ten year old range and had never attended school so struggled throughout his school years. He also elected to not continue his education. He now works in the area of aluminum window manufacturing.
Jerry also visits from time to time and we are always happy to see him. Jerry is doing good.
---
Dean Ding Xiao Shuai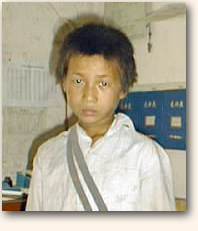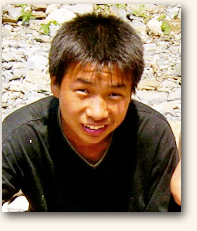 Dean is Jerry's (above) older brother. Dean is a driver for one of the factories in GongYi.
---
Ben Yu Bin Bin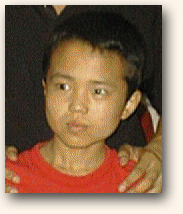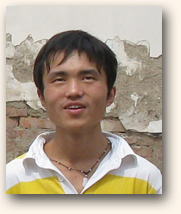 Ben is never far away as he works in a Commercial Photography studio here in GongYi. He visits quite frequently and we are always glad to have him although he is so quiet (always was very quite) we sometimes don't know he is around. He is doing great!
---
David Zhang Hai Tao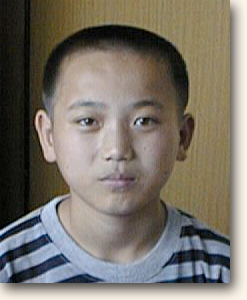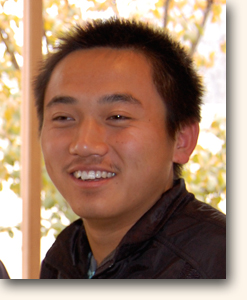 David has finished college and after working full time for the Home of Hope in PingYu as translator and all round, "Jack of all Trades" for awhile, he now resides in ShangHai, has a good job and visits when he can.
Ben and Michelle Godard, the administrators at the PingYu Home of Hope were fortunate to have him working for them for awhile. He has a very gentle nature yet is a very strong and capable young man, well suited for the type of work we do at the various Home of Hope Orphanages. We are glad he is doing well but sad to see him leave.
---
Glen Zhang Guang Yuan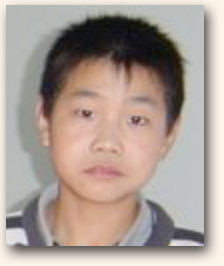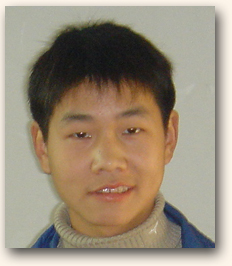 We know very little about Glen since he left the Home of Hope. Primarily because he elected to move out of Henan Province to seek employment. The last we heard he was working up near Beijing.
Glen does call on Christmas and New Years and talk to us as well as his brothers and sisters at the Home of Hope.
---
Tim Tian Zheng TU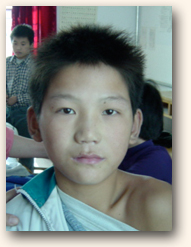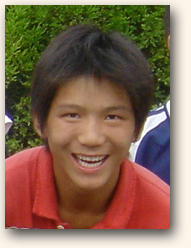 Tim left the Home of Hope and went to work about a year ago. However, since that time our maintenance man has resigned his position and we found ourselves in need of another one.
Tim used to follow Ye Ye (Nathan) around all the time helping him with every kind of chore from tuning the vehicles to mowing the lawn, from trimming the trees to painting the buildings… fixing doors, changing out light bulbs…everything.
This has all culminated with Tim coming back "home" to take over the position of our maintenance man for awhile. His return was greatly welcome… he is very capable and his smile is totally contagious.. but greener fields called him and he is working on his own now..
---
Joshua Jia Ya Shuai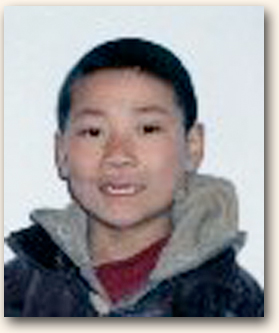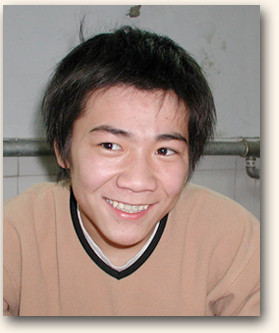 Joshua, like Jerry is working in the area of aluminum window manufacturing. GongYi is in a belt of aluminum mining and consequently there are many aluminum based businesses in this area.
He also comes to see us and call us from time to time.
---
Seth Yang Xiao Ke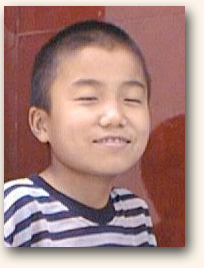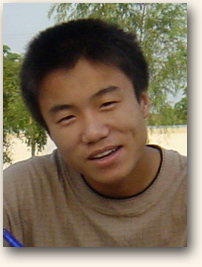 Seth works in the area of computer manufacturing and is working away from GongYi in a different city.
---
Isaac Ma Shi Hao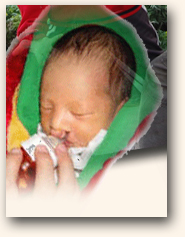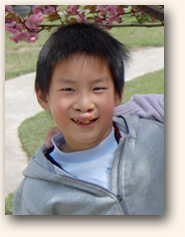 To us Isaac's is a real success story. We have always maintained that no matter how much we try to make the Home of Hope Orphanages like a home, we are still an institution. Unless there are unacceptable circumstances involved, we believe children should be with their real family and always try to work it out so children can be with their families if at all possible.
Even though Isaac was an abandoned baby we knew who his parents were. Over the years we have slowly managed to bring Isaac and his family together again and now Isaac is back with his Mom and Dad and is doing fine. His parents bring him to see us on occasion and it is always good to see him.
---
Joey Zhao Peng Hui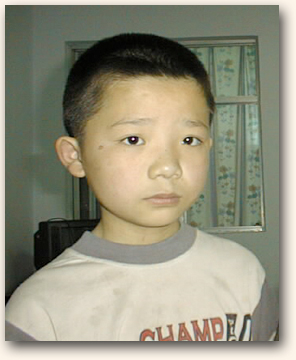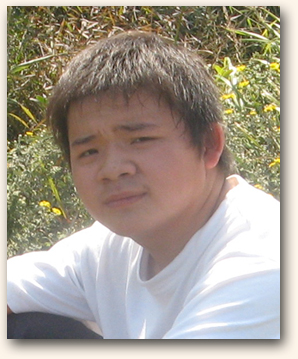 Joey, like Seth, worked in computer manufacturing and was working in the same city as Seth. Joey must have felt homesick because he moved back to GongYi and works here. He spends a lot of time at the Home of Hope helping out and lending his cooking skills in the kitchen. He has always liked to cook! Of course we are glad to have him back.
---