In Memory – Nathan, Dave and Ruth
John Nathan Bell – Founder of Next Towns Foundation inc and the Home of Hope
April 6th, 1945 to November 9th, 2017

Nathan Bell was born to John and Ruth Bell, who spent most of his childhood spreading the gospel in Japan. When they were not in Japan, they helped pastor the destiny church in Texas. The stories that he would tell of him as a kid, were hard to believe at times. For example, he convinced his friends, when they were very young, to walk in the drop ceiling during church service, to see what the music would sound like to angels, but being stopped short with one of his friends halfway falling through the ceiling. One of my all time favorites, was of him and his parents on the boat ride back from Japan to America. The ship found its way into a very bad storm and at one point, his mother asked one of the sailors how close they were getting to capsizing. He replied that they passed that point a long time ago and he (the sailor) could not believe they had not flipped. Nathan, of course telling me that was the best ride of his life. All these stories seemed larger than life, but thats just the life he lived.
For as long as he remembered, his parents taught him through word and deed what it meant to believe in Jesus Christ. Nathan openly admitted that he wandered from the Christian path and pursued worldly thinking and living. Thanks to his devoted parents, who never stopped praying or believing, he found his way back to God. Back in the 90's, he and his father made a trip to China where God spoke to Nathan to move there, which he did. After teaching at a university for some time, he went on a train ride to visit another city. On his way, he looked out the window and saw children living in caves. That is when God put it on his heart to start the Home of Hope orphanages.
He founded the Next Towns Foundations inc and then the Home of Hope Orphanages close to 18 years ago. During that time, he opened 3 Home of Hope's that has helped over 150 children all together. Nathan was the administrator to the Gongyi Home of Hope, where most people there, called him Grandpa. He was a man full of compassion, joy, faith, love, kindness and hope. People who met him for the first time, wanted to be next to him and soak in that precious light he had.
The memorials below were written both by Nathan about his brother and mother.
---
Dave Michael Bell – Brother
October 21, 1954 to May 6, 2012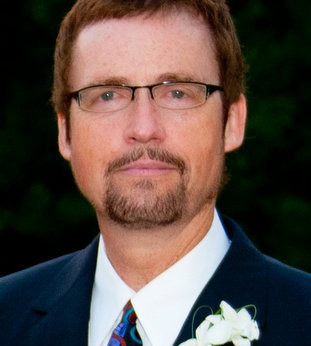 David Michael Bell (I called him Davey… a name he wanted changed to Dave as he got older… but I could never remember to make the change) was a paradoxical hero to me… I used the word "Paradoxical" loosely because the whole scenario is hard to explain…
He was my younger brother by a little over ten years… yet he was my pastor and my hero and as we grew older he gave me strength and confidence and great guidance… He made me feel and believe there wasn't anything I couldn't do.. and gave me the desire to do it GREATLY!
But I was his hero too! He never let my knowledge of that fact dwindle as we both got older… This hero thing is normal for a little boy to feel toward his older brother… but that generally subsides with the years… in our case it didn't! In my case, I never felt it was quite deserved either…
At times it gets lonely here in China… and for some very interesting reason when those days came along that do on occasion for all of us… days when nothing seems right with the world… nothing is going right… days when the exit sign is the greatest looking thing you can see… the phone would ring and I would hear, "Hey man… How you doing?"
I don't know how he knew… he just did!
I will miss that!
I will miss his showing off his latest car as he always did on those rare occasions when I got to go back to the USA and he would pick me up at the airport.
I will miss that goofy look on his face when something really captured his funny bone!
I will miss that look of amazement he would have when he discovered something or some idea that was brand new!
I will miss his intelligence… both secular and spiritual.. I will never forget the look of frustration on his face as he tried to explain all the details to me about the (I will probably get this wrong here… ) "colider" or some such thing they have built in Europe… I think they also call it the "God Machine" that is supposed to crush the smallest atom and in doing so could possible make the earth explode… I was lost after the first sentence… and he understood it all!
But most of all, I will miss my brother! I loved him with a deep, deep love that many might not understand… and I always will…
I still have years of memories that also go along with being the older brother.. watching your little brother grow up… the almost cotton top white hair turning to blonde then to light brown then to brown as he grew older…
The day Dave and one of his friends threw a "fireworks punk" into the box (big box) of fireworks I had brought to the house for us all to set off on either Christmas or the 4th of July… can't remember which… what a terrifying disaster that was..
I remember the Horned Toad pet he had… I asked him if he wanted me to make it run and he said sure…(he was really small then) so I put a little gas on it's tail and lit it… it did run.. really fast! but unexpected by me it died… I wonder if he ever forgave me for that! I know he never let me forget it!
The morning after my new bride and I spent our first night with Mom and Dad and as we woke up Davey and his friend crawled out from under our bed…. again eight or nine years old.
And even though I once got the opportunity to play against the Japanese national Ping Pong champion and got three points… I could never beat him at that game!
The massive crying spell he had when I boarded the greyhound bus to leave for college.. later Mom said he cried hard for several hours!
I could go on and on for hours… I will for sure and forever cherish all my memories!
Thank You Davey.. my brother…. for the years of happiness you gave us! …for making all of our lives complete… your heart, your mind, your honesty, your compassion and your love for all things righteous and especially your love for God which will remain a guide for me for the rest of my days!
I miss you!
(It's amazing how much feeling and emotion can be compressed into those three short words!)
Nathan Bell
CEO and Founder, Next Towns Foundation, Inc., Home of Hope Orphanages
If you knew Dave Bell and would like to make a comment in Memorial to his life and determined effort to give to and bless others you can do so at the following memorial site:
David Michael Bell Tribute – Facebook
You can also make comments of reflection right here on this page under "Write a Comment" at the bottom of this page.
Please feel free to leave your thoughts and memories on either of the above memorial pages for others to read and remember. Let's celebrate the victory and overcoming nature of Dave as we reflect on his amazing life, always lived for others!
---
Ruth Bell – Mother
May 25, 1925 to July 12, 2010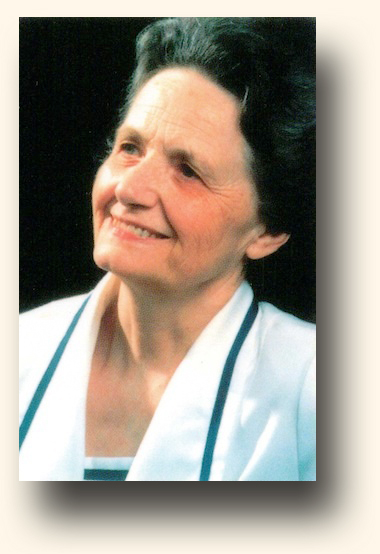 Ruth Esther Bell, greatly influential in the opening and continuing growth of the Home of Hope Orphanages, went home to her final reward Monday, July 12, 2010.
Ruth Bell is survived by a sister, Gracie Hearn and brother, David Coote. There are also two sons, many grand children, great grand children, relatives and many friends from all over the world.
Son Nathan Bell is President and founder of the Home of Hope Orphanages and the Next Towns Foundation, Inc., the parent organization of the orphanage work. He lives and works in China along with his wife Shannon.
Son David Bell is Senior Pastor of Destiny Church, San Antonio, Texas USA. He lives and Pastors in Texas along with his wife Jodi, their children and daughters-in-law and grand child.
Ruth Bell, though active in teaching, counseling and authoring many books was never in the direct lime light of operations at the Home of Hope orphanage. However from the very beginning when son Nathan first mentioned his idea of the Home of Hope to Ruth and her husband John, their immediate response and continued encouragement was always "Go For It!"
Until Ruth became physically incapable of continued involvement, she took care of the USA side business needs including mailings and record keeping and most important of all, was always there as an encourager and counselor as the organization went through it's early years and growing pains.
If you knew Ruth Bell and would like to make a comment in Memorial to her life and determined effort to give to and bless others or if you would like to find out about her memorial services and burial, you can do so with your choice at either of the following memorial sites:
Ruth Esther Bell Tribute – Facebook
Ruth Esther Bell Trubute – Expectance
You can also make comments of reflection right here on this page under "Write a Comment" below.
Please feel free to leave your thoughts and memories on either of the above memorial pages for others to read and remember. Let's celebrate the victory and overcoming nature of her character as we reflect on her amazing life, always lived for others!
---
At her passing, Ruth was surrounded by her children, many of her grand children and great grand children.
Those who lived great distances away were kept informed of her situation as best as possible.
About five minutes after her passing, an email came in addressed to and written to Ruth Bell, from her grand daughter Amber, who lives in California. Amber not being aware her Grandmother had already passed on, requested the email be read to Ruth.
Since it was not possible to do and since her letter shares so many of the traits that were common to Ruth Bell, we wanted to share it with you here.
AS WRITTEN:
"Hi Dad.
I decided to write Grandma a letter. Can you read it to her, please?
Dear Grandma,
I wish I were there to hold your hand right now and be with you and say these things in person. I am so proud of you and the Godly woman that you are. You have influenced my life in so many wonderful ways! Thank you for the Godly heritage you have given to me, to our family. Thank you for teaching me to love Jesus first and to love others next. I still say J-O-Y to myself and to James on a regular basis.
I treasure all of the memories I have with you and wish I had more.
Remember when you used to curl my hair with a pencil and put it in a bobby pin? Or giving me a bath and I would be scared the soap would get in my eyes, so you put a wash cloth over them to protect them?
I remember you teaching me how to trace pictures on the window. The little tape player in the bathroom with the man reading the Word, that would come on any time we turned on the light, even in the middle of the night.
I remember you in VBS, showing the keys to the treasure chest. Bring more visitors to VBS!
Sharing a sandwich and having grape juice. I still do that today.
I laugh now, but it used to frustrate me to no end when you would try to get me to put on a sweater in church when I would wear a sleeveless dress during the hot Texas summers.
I love the poetry you wrote for me on my birthdays and the many blessings you prayed over me. I have tried many times to figure out a plan that you could come to my wedding to John and pray a blessing over us.
Thank you for teaching me to love missions and sharing God's word. I love the way you dance for Jesus. I love the way you worship whole heartedly. Thank you for teaching me to cry "Grace Grace to the mountain!" I have done that so many many times in my life.
I have my own Daily Bread promise box that we do in our family, carrying on the tradition that was set in place by you and Grandpa. =0) James especially likes the turquoise ones.
Thank you for teaching me to love gardening, especially roses.
I know my love of music and ministry is from you.
I remember how open and honest you were at the teen girls' retreats.
I remember wearing your white suit to state competition. I bet you still have it.
I love all the talks we had through the years and I miss you so much.
I especially want to thank you for teaching me to love life, Grandma.
Thank you for teaching me it is ok to not wear make up, to not give in to peer pressure, be a republican, be proud of my heritage, love Jesus with my whole being, to be an American, to write letters, to do my best and to just live life abundantly.
I love you, Grandma, so much.
Love Always,
Your Grand Daughter,
Amber
(Nathan's Daughter)
---
Comments
Write a comment
You need to login to post comments!