End of Summer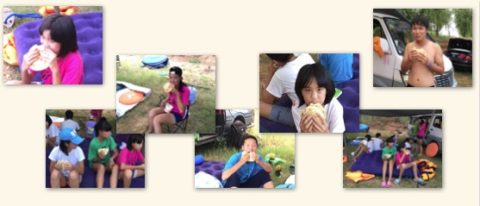 Well, here we are again… Summer is over, Fall is in the air and the children are already back in school including Saturdays and Sundays… (goodness!) … so those lovely days and nights of camping by the side of the lake are over for awhile!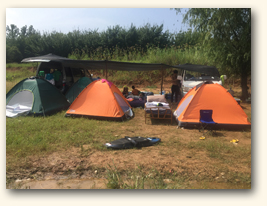 It seems that summer vacation from school is just a rearrangement of time but it was sure nice while it lasted…
They sill have to put in the hours so the time they missed during the summer they have to make up for on weekends once Fall arrives and school starts back up again. Sure is different from our education system.
I also used to think their education system was so much better than ours but over the years I have come to realize it is not. For example this is the first weekend since school started back up and sure enough, classes on Saturday and Sunday!
But then of course there is always time for Ice Cream…. In the picture below right, Jenny and Joy are demonstrating their last Hurrah at "Dicos" (a "wanna be" Dairy Queen) by enjoying an ice cream cone.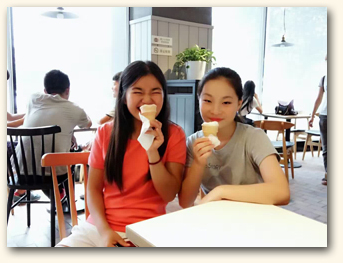 This is always interesting to me in that eighteen years ago when we first came here we would ask the children if they wanted Ice Cream and of course they all did but we were hard pressed to find a place that sold it! Not the case any more!
Their Ice Cream is quite good actually, or have I just been here so long I don't remember?
As an example, ZhengZhou has at least four McDonalds that I know of and I can remember when a hamburger usually meant two pieces of bread with beansprouts or something else inside… not that there is anything wrong with a beansprout sandwich… very good for you and can be made very tasty but when one who grew up on good ol US hamburgers orders a hamburger, bean sprouts is the last thing he expects to find!
Happy!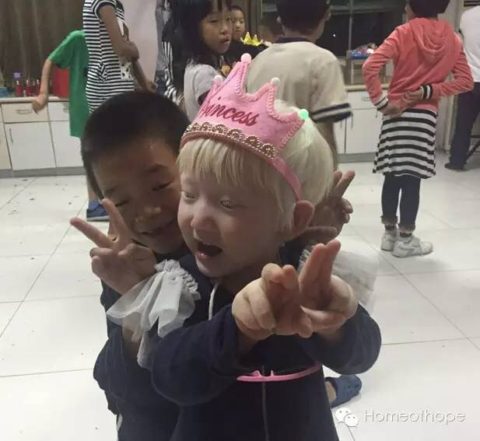 Posted: August 28th, 2016 under Uncategorized.